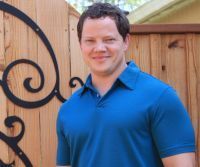 I began my career in massage therapy in 2001. I attended then Ashmead College in Vancouver,WA completing the year long program and also took the Clinical and Sports Massage Program. Upon graduation in 2002, I moved to Phoenix Arizona where I started my practice but in 2007, the Northwest was calling me back. I found a position in a local chiropractic office and was their massage therapist for over 5 years. In 2012 I started P.A. Bodyworks. Through education, I am always gaining knowledge to facilitate healing, to treat whatever the condition.
I work with auto insurance claims as well as confirming/billing of medical insurances. It is my goal to provide affordable, high quality massage as I believe massage therapy is a necessity, not just a luxury. I encourage word of mouth and for every referred client that books a massage, you get a discount for your next session.
I look forward to seeing you here in my office. If you have any questions feel free to send them my direction, I will be happy to answer them if I can. Thank you for checking out my website and letting me share my story.
Yours In Health
Philip Anshutz LMT
MA00023045
contact me
(360)749-5544
philip@pabodyworks.com